Owners Wink & Chris
HIGHEST PRICES PAID for your Gold, Diamonds, and Fine Jewelry
WE GUARANTEE IT!
Gold remains at historically high prices and more and more people are taking this opportunity to sell gold they might have around the house or might not wear anymore. If you are thinking of selling your gold or fine jewelry CW Estate Jewelers is ready to buy your gold and pay you the highest prices - GUARANTEED!
As the premier buyer of gold, diamonds, and fine jewelry in St. Petersburg, we will see that you get the most money when you decide to sell.
Hours of Operation
Monday-Friday
10:00 AM - 5:00 PM
Saturday
10:00 AM - 2:00 PM
Or By Appointment
We also sell Diamonds, Custom Engagement Rings and Fine Jewelry at TRUE Wholesale Prices to the Public
Whether you want to buy diamonds or
fine custom jewelry, or something from the many beautiful items we have on display, we are happy to take the time to share the expertise that comes from our decades of experience so that you can recognize value and make informed decisions.
We make buying a diamond or fine custom jewelry fun and memorable. And judging by what our customers say, we know you will be delighted with the quality and the price of diamonds or jewelry you purchase from us.
Expert Valuations and Appraisal Services Provided by Our In House GIA Certified Gemologist

CW Estate Jewelers on Facebook
The two of you make a terrific team and are a perfect example of high integrity and fair business.
Chris and Wink are a pleasure to work with and I couldn't be happier with their honesty and true wholesale prices. I definitely recommend them to others.
Chris brings a unique talent to finding just the right design, and matches it to the occasion and the person. We could not ask for a better person.
We recently bought a custom designed diamond anniversary ring from Chris and it is spectacular. All GIA certified diamonds and it appraised at 3.5 times what I paid!
Many thanks, Wink! My wife is immensely delighted with her custom design necklace...She receives many, many compliments.
I couldn't be happier with the quality stone I received as well as price! I would gladly recommend them to others!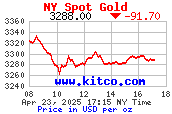 Expert Jewelry Repairs and Appraisal Services Available Onsite